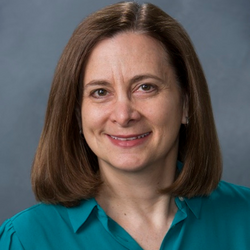 When: Friday, April 21, 2023
12:00 PM - 1:30 PM CT
Where: Scott Hall, Room 212, 601 University Place, Evanston, IL 60208 map it
Audience: Faculty/Staff - Graduate Students
Contact: Ariel Sowers (847) 491-7454

Group: Department of Political Science
Sponsor: Russian, Eurasian, and East European Studies Research Program
Category: Academic
Description:
Please join the Compartive Politics Workshop as they host Debra Javeline, Associate Professor at Notre Dame University
ABSTRACT: Starting on September 1, 2004, and ending 53 hours later, Russia experienced its most appalling act of terrorism in history, the seizure of School No. 1 in Beslan, North Ossetia. Approximately 1,200 children, parents, and teachers were taken hostage, and over 330—nearly one of every hundred Beslan residents—were killed, hundreds more seriously wounded, and all severely traumatized. After Violence is the first book to analyze the aftermath of such large-scale violence with evidence from almost all direct victims. It explores the motivations behind individual responses to violence. When does violence fuel greater acceptance of retaliatory violence, and when does violence fuel nonviolent participation in politics? The mass hostage taking was widely predicted to provoke a spiral of retaliatory ethnic violence in the North Caucasus, where the act of terror was embedded in a larger context of ongoing conflict between Ossetians, Ingush, and Chechens. Politicians, journalists, victims, and other local residents asserted that vengeance would come. Instead, the hostage taking triggered unprecedented peaceful political activism on a scale seen nowhere else in Russia. Beslan activists challenged authorities, endured official harassment, and won a historic victory against the Russian state in the European Court of Human Rights. After Violence provides insights into this unexpected but preferable outcome. Using systematic surveys of 1,098 victims (82%) and 2,043 nearby residents, in-depth focus groups, journalistic accounts, investigative reports, NGO reports, and prior scholarly research, After Violence offers novel findings about the influence of anger, prejudice, alienation, efficacy, and other variables on post-violence behavior.
Debra Javeline is an Associate Professor at Notre Dame University. Javeline divides her time between the study of Russia and the study of global environmental problems, especially climate change.  Her two current book projects are After Violence: The Beslan School Massacre and the Peace that Followed and Solutions: Science, Politics, and Saving the Planet.  She is also collaborating with Notre Dame engineers on a research project on "Coastal Homeownership in a Changing Climate: A Study of Risk Awareness, Risk Reduction, and Resilience," funded by the National Science Foundation and Notre Dame's Environmental Change Initiative.  With scholars of environmental governance, she co-edited a special issue of Climatic Change on "Adapting to Water Impacts of Climate Change" (2019).  With a former Notre Dame undergraduate biologist, she published a book chapter, "Adaptation of Ecosystems in the Anthropocene," in Research Handbook on Climate Change Adaptation Policy with Edward Elgar Publishing (2019), and she continues to work on issues related to climate change and scientific opinion.  She and Sarah Lindemann-Komarova are updating their 2010 work in Journal of International Affairs for articles on "Civil Society in 'Putin's Russia'" and have a forthcoming article on "Financing Russian Civil Society" (Europe-Asia Studies, 2019).