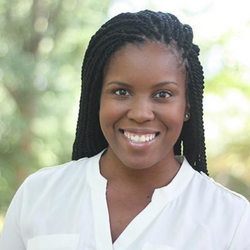 When: Friday, May 26, 2023
12:15 PM - 2:00 PM CT
Where: Scott Hall, 212, 601 University Place, Evanston, IL 60208 map it
Audience: Faculty/Staff - Student - Graduate Students
Contact: Ariel Sowers (847) 491-7454

Group: Department of Political Science
Sponsor: Race, Ethnicity, and Politics (REP) Workshop
Category: Academic
Description:
Please join the Race, Ethnicity, and Politics Workshop as they host Duke University Associate Professor of Political Science Candis Watts Smith.
In any racialized social system, a dominant racial ideology will emerge to uphold it, but it is always contested by and in dialogue with others. This article leverages conversations around Black Lives Matter, All Lives Matter, and Blue Lives Matter as a site of racetalk. By moving beyond narrow conceptualizations and measures of racial attitudes, this paper pinpoints a wider myriad of racially based frameworks, or ways of talking and thinking about structural racism, white grievance, state-sanctioned social control, and the matter of Black lives. It analyzes 1,000 Americans' open-ended responses to a question around these contested mantras with the Fightin' Words algorithm alongside an inductive analysis to illuminate the use of circulating racial ideologies. In addition to outlining the components of four racial ideologies—colorblind racism, diversity ideology, white protectionism, and anti-racism—the article assesses how they are deployed among Americans to uphold or challenge the racial status quo.
Professor Candis Watts Smith's expertise highlights race and ethnicity's role in shaping the American political landscape. Her research agenda illuminates the ways in which demographic dynamics influence citizens' and denizens' of the U.S. understanding of their own identity, their political attitudes, and their policy preferences. Smith applies the knowledge gained from research to speak to issues that influence real people, including the effects racial attitudes on American politics, diversity issues, and access to resources that ought to be distributed equitably. Prior to her appointment at Duke University, she was a member of the Departments of Political and African American Studies at Penn State. She is a co-host of the Democracy Works Podcast and a TEDx alumna.