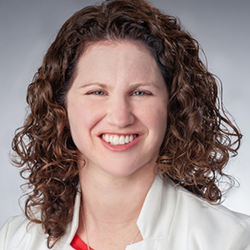 When: Friday, March 3, 2023
12:00 PM - 1:15 PM Central
Audience: Faculty/Staff - Graduate Students
Contact: Ariel Sowers (847) 491-7454

Group: Department of Political Science
Sponsor: American Politics Workshop
Category: Academic
Description:
Please join the American Politics Workshop as they host Shana Gadarian, Professor of Political Science at Syracuse University. This is a virtual event, please register for the zoom link below.
Prof. Gadarian will be discussing her new book, Pandemic Politics: The Deadly Toll of Polarization the Age of COVID, joint with Sara Wallace Goodman and Thomas Pepinsky, published by Princeton University Press. COVID-19 has killed more people than any war or public health crisis in American history, but the scale and grim human toll of the pandemic were not inevitable. At a time when solidarity and bipartisan unity were sorely needed, Americans came to see the pandemic in partisan terms, adopting behaviors and attitudes that continue to divide us today. This book draws on a wealth of new data on public opinion to show how pandemic politics has touched all aspects of our lives—from the economy to race and immigration—and puts America's COVID-19 response in global perspective. Gadarian will discuss these findings and reflect on what they tell us about future political crises.
Shana Gadarian is the Merle Goldberg Fabian Professor of Excellence in Citizenship and Critical Thinking and Chair in the Department of Political Science in the Maxwell School of Citizenship and Public Affairs, Syracuse University. The interest that motivates Gadarian's research is how the tone and content of the political media environment influence how Americans seek political information and form opinions. In particular, Gadarian is interested in how citizens learn and form attitudes when politics is threatening, whether threats come from terrorism, public health outbreaks, or media and elite rhetoric. Gadarian received a Ph.D. in politics from Princeton University and a BA in political science from Rutgers University. Prior to joining the Maxwell School, Gadarian was a Robert Wood Johnson Scholar in Health Policy Research at the University of California-Berkeley.