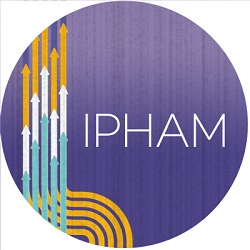 When: Thursday, March 23, 2023
12:00 PM - 1:00 PM CT
Where: Robert H Lurie Medical Research Center, Baldwin Auditorium, 303 E. Superior, Chicago, IL 60611 map it
Audience: Faculty/Staff - Student - Public - Post Docs/Docs - Graduate Students
Contact: Institute for Public Health and Medicine (IPHAM)

Group: Institute for Public Health and Medicine (IPHAM)
Category: Lectures & Meetings
Description:
**HYBRID EVENT: join us IN-PERSON or ONLINE. Please RSVP regardless and indicate your intended mode. The in-person event will be held in BaldwinAuditorium of the Lurie Medical Research Building at 303 E. Superior; Chicago. Lunch will be provided for in person attendees on a first-come, first-served basis.**
Guest:
Eric Reinhart, MD, PhD
Political Anthropologist, Psychoanalyst, and Resident Physician
Department of Psychiatry and Behavioral Sciences
Northwestern University Feinberg School of Medicine
In a recent essay, "Doctors Aren't Burned Out From Overwork. We're Demoralized by Our Health System," published in The New York Times, Dr. Reinhart attempted to reframe "burnout" among healthcare workers to explain how perverse financial motivations pervading the US health system undercut the ethical and pragmatic value of our labor––a process he argued is accelerating the collapse of American medical ideology. This talk will expand on that essay, developing the intertwined ideas of medical ideology, clinicism, accompaniment, and the paradoxes of prevention in order to move from diagnostic reflection to solutions-oriented action. He will propose that to achieve the changes that both patients and caregivers need will require a renewed ethics of care tied to a health systems revolution that reorganizes both US health policy around bottom-up, community-based care systems rather than reactive, top-down biomedical treatment paradigms.
For more public health news, events, and announcements, visit the IPHAM website: https://feinberg.northwestern.edu/ipham