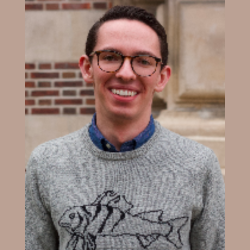 When: Friday, November 3, 2023
3:00 PM - 4:30 PM CT
Where: Parkes Hall, 222, 1870 Sheridan Road, Evanston, IL 60208 map it
Audience: Faculty/Staff - Graduate Students
Contact: Ariel Sowers (847) 491-7454

Group: Department of Political Science
Category: Academic
Description:
Please join the Comparative Historical Social Sciences Workshop as they host a practice job talk for Shai Karp, Northwestern Political Science Ph.D. candidate.
What if we think of landlords as petty tyrants? I argue that this specifically political question has been missing in analyses and diagnoses of the crisis in housing. Analyzing the political conditions of landlord-tenant relations, I argue that rental housing is a sphere where people are subject to substantial unaccountable power in ways that drastically limit their autonomy. First, I develop a theoretical analysis in an extended version of Elizabeth Anderson's concept of private government, expanded by radical republican and feminist interventions. Then, drawing on interdisciplinary housing literatures, I build the case for understanding landlords' dominative power at both structural and interpersonal levels. I look to institutional dynamics and landlord practices to unpack the details of private government in rental housing. I conclude with a critical discussion of current approaches to housing policy in terms of domination and a suggestion for an alternate strategy around the concept of countervailing power.
Shai Karp is a PhD Candidate in Political Science at Northwestern University. At a broad level, his research explores how institutions create and perpetuate spatial inequalities in the United States, and how power and property translate into material and status inequalities. He is focused especially on housing as well as settler colonization as social phenomena where power, inequality, and space collide. He mostly uses qualitative methods and the tools of political theory to explore the politics of space, institutions, and inequality. His research interests include American political development; inequality; American political institutions; public law; public policy; housing; political geography; subnational politics; settler-colonial studies; race, ethnicity, and politics; political economy; and critical theory.