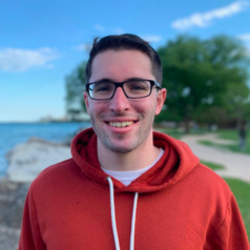 When: Wednesday, October 25, 2023
3:30 PM - 5:00 PM CT
Where: Scott Hall, 212, 601 University Place, Evanston, IL 60208 map it
Audience: Faculty/Staff - Graduate Students
Contact: Ariel Sowers (847) 491-7454

Group: Department of Political Science
Category: Academic
Description:
Please join the Graduate Commune as they host a practice job talk for Ph.D. candidate Jonathan Schulman for a presentation on his current research!
Candidates for office and elected officials frequently warn that the United States is falling behind its rivals. Why is this messaging so prevalent and persuasive? And how does this rhetoric affect foreign policy outcomes? The study of status in international politics has blossomed over the past decade, with scholars proposing status dissatisfaction as an alternative explanation to seeking security or prosperity to explain state behavior. However, scholarship has paid less attention to the domestic-facing narratives of status decline. I argue that status has become ingrained in American national identity and offer original survey evidence supporting this claim. I then propose a theory of status-anxiety rhetorical entrapment, arguing that leaders seizing on the public's anxiety over status decline for short-term political gain reinforces the public's anxiety over perceived status loss and constrains leaders' viable policy options to the most bold, expensive, or aggressive policies. I support this theory with two novel survey experiments and a case study examining Project Apollo and the Space Race.
 
Jonathan Schulman is a Ph.D. candidate in Political Science at Northwestern University. Jonathan conducts survey, experimental, and archival research to study how foreign policies are shaped by elites seizing on and exacerbating the American public's anxiety over national status decline. His research explores the causes and correlates of anxiety over national status decline, as well as the consequences of status anxiety, including how status anxiety leads to increased support for aggressive, uncooperative, and anti-Chinese and anti-Asian policies. He has additional projects related to institutional trust, mental health, and the COVID-19 pandemic, which will culminate in a co-authored book project entitled Distrusting America, an article on the relationship between the politicization of science and affective polarization, and an article linking depression to conspiratorial beliefs and support for election doubters. While different parts of his research agenda focus more on foreign policy and others on domestic policies, his research is unified by an overarching interest in the relationship between the public, institutions, and policy outcomes."