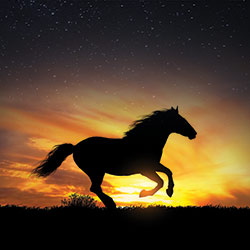 When: Saturday, April 23, 2022
2:00 PM - 4:00 PM Central
Where: Wirtz Center for the Performing Arts, Hal and Martha Wallis Theater, 1949 Campus Drive; 10-30 Arts Circle Drive, Evanston, IL 60208 map it
Cost: Ticket Pricing

General Public $15
Senior Citizens (62+) $15
NU Faculty, Staff and Emeriti $15
Full-Time non-NU Students (under 35 and children) $12
Full-Time NU Students $6 in advance, $10 at the door

A per ticket service charge will be added to all online ($3 per ticket), phone ($2 per ticket), and mail purchases ($3 per ticket). A $5 charge per each Wirtz Center FLEXPASS order.
Contact: Wirtz Center (847) 491-7282

Group: Virginia Wadsworth Wirtz Center for the Performing Arts
Category: Fine Arts
Description:
By Sarah Ruhl
Directed by Kelsey Leigh Ervi
This play is for all the lady cowboys of heart and mind who ride outside the city limits of convention. Mary, always late and always married, meets a lady cowboy outside the city limits of Pittsburgh who teaches her how to ride a horse. A story of one woman's education and her search to find true love outside the box.