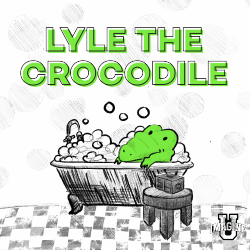 When: Saturday, July 29, 2023
10:00 AM - 11:30 PM CT
Where: Wirtz Center for the Performing Arts, Ethel M. Barber Theater, 1949 Campus Drive; 10-30 Arts Circle Drive, Evanston, IL 60208 map it
Cost: $6-15
Contact: Wirtz Center (847) 491-7282

Group: Virginia Wadsworth Wirtz Center for the Performing Arts
Category: Fine Arts
Description:
JULY 28-30  

Adapted for the stage by Kevin Kling   
Based on the book by Bernard Waber   
Music by Richard Gray   
Produced by special arrangement with Plays for New Audiences   
Directed by Halena Kays   
   
Ethel M. Barber Theater   
30 Arts Circle Drive   
   
Performances:   
Fri., 7/28 10 a.m. and 2 p.m.   
Sat., 7/29 10 a.m. and 2 p.m.   
Sun., 7/30 2 p.m.   
   
The Primm family is moving into their first New York City apartment. Imagine their surprise when they find a crocodile asleep in the bathtub! Although things are a bit crazy at first, Lyle soon wins them over with his saxophone-playing, juggling, and dancing ways. Lyle brings joy to everyone he meets; even the neighbors, Ms. Nitpicker and Mr. Grumps, can't resist his charms. A music-filled, dancing treat for the whole family.   
Buy Tickets
More Info