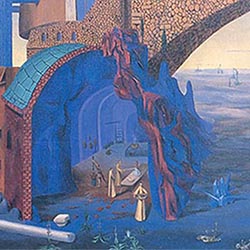 When: Sunday, May 7, 2017
8:45 AM - 12:30 PM
Where: Harris Hall, The Leopold Room, Harris 108, 1881 Sheridan Road, Evanston, IL 60208 map it
Audience: Faculty/Staff - Student - Public - Post Docs/Docs - Graduate Students
Cost: $0
All are welcome to attend.
Contact: Natasha Dennison 847.491.3525

Group: Global Medical Cultures and Law (Buffett Institute)
Co-Sponsor(s):
Science in Human Culture Program

Category: Lectures & Meetings
Description:
The faculty conveners of the Global Medical Cultures and Law Research Group have joined forces to examine three phenomena over the long 20th century: the globalization of biomedicine, the codification of traditional medicine, and the constitutive role of the law in these processes.
SPECIAL EVENT presented by the Global Medical Cultures and Law Research Group at the Buffett Institute
Click here to rsvp

Program Details
Sunday, May 7 | 8:45AM – 12:30PM
1881 Sheridan Road . Harris Hall 108 . Evanston Campus
9:15 – 11:00AM | PANEL 5
"Enabling Restrictions: Law, Medicine, and Female Sterilization in Costa Rica"
MARÍA CARRANZA
INCIENSA, University of Costa Rica
&
STEVEN PALMER
History, University of Windsor
SIRI SUH 
Gender, Women, and Sexuality Studies, University of Minnesota
"Globalizing Reproductive Health in Senegal: The Troubled Medicalization of Abortion in an Illegal Landscape"
CHAIR NOELLE SULLIVAN
Anthropology, Northwestern University
11:30AM – 12:30PM | WRAP-UP + BRUNCH (provided with rsvp)
New Research and Publishing Opportunities
Funded by the Buffett Institute for Global Studies in support of its Global Medical Cultures and Law Research Group

with co-sponsorship from
The Science in Human Culture Program
The 2016-2017 Klopsteg Seminar Series in Science in Human Culture
image credit: The Citadel of Drugs, Franco Assetto, 1955