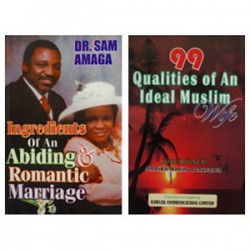 When: Monday, February 25, 2019
12:00 PM - 1:00 PM
Where: 620 Library Place, room 106, Evanston, IL 60208 map it
Audience: Faculty/Staff - Student - Public - Post Docs/Docs - Graduate Students
Contact: Program of African Studies 847.491.7323

Group: Program of African Studies
Co-Sponsor(s):
Institute for the Study of Islamic Thought in Africa (ISITA)

Category: Lectures & Meetings
Description:
Bio:
Elisha Renne is professor of anthropology and Afroamerican and African Studies at the University of Michigan). Renne's research focuses on issues relating to medical anthropology, gender relations, religion, and textiles in various regions of Nigeria. Renne earned a B.A. in Biology from New College and her Ph.D. in Anthropology from New York University.
Among Renne's many publications are Cloth That Does Not Die: The Meaning of Cloth in Bunu Social Life (1995); Population and Progress in a Yoruba Town (2003); and The Politics of Polio in Northern Nigeria (2010). Her most recent book, Veils, Turbans, and Islamic Reform in Northern Nigeria (Indiana University Press, 2018), will be discussed at an ISITA Perspectives Symposium taking place immediately before this talk.
Abstract:
This talk marks the occasion of Elisha Renne's donation of a collection of 152 marriage advice booklets from Nigeria to the Herskovits Library of African Studies and publication of PAS Working Paper Number 25: "Nigerian Marriage Advice Booklets, 1962-2009."
In this talk, Renne will highlight the themes, authors, and changing modes of production of the booklets. She obtained them from bookshops mainly in Ibadan and Lagos, from church bookstores in Ado-Ekiti and Kabba, but also from motor parks in Lokoja, Kaduna, and Zaria, from 1988 to 2010. Most were written in English, while a few were written in Yoruba. Some also include short biographies of booklet authors, most of whom are men, although more recently an increasing number of booklets were written by women, which has implications for discussions of gender and marriage. While related to Onitsha market fiction and dream interpretation booklets, they focus on the ongoing decisions and dilemmas associated with marriage. The booklets also reflect changing aspects in print technology. While early booklets were published by licensed presses, some more recent publications reflect self-published efforts—with attractive color photographs rather than simple monochrome drawings. Indeed, most recently, digital copies of marriage advice booklets may be purchased through the internet, suggesting the ongoing importance of being up-to-date that these booklets represent.