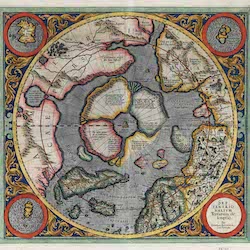 When: Tuesday, December 8, 2020
4:00 PM - 6:00 PM CT
Audience: Faculty/Staff - Post Docs/Docs - Graduate Students
Contact: William West

Group: Buffett Institute for Global Affairs
Co-Sponsor: Block Museum of Art
Middle East and North African Studies

Category: Global & Civic Engagement
Description:
Elizabeth Rodini will present Itinerant Objects: Early Modern Mobility and the Spaces In Between on Tuesday, December 8th at 4 PM CT.  Centering on objects that moved into and through Venice in the early modern period, this workshop queries the ways we think and talk about mobility, historically and in the present. Rodini proposes both mobility and distance as vectors of meaning, and invites conversation about how to explore the resulting questions in practices of research, writing, and museum display.
Elizabeth Rodini is Andrew Heiskell Director of Arts at the American Academy in Rome. Before assuming her position in Rome, she taught at Johns Hopkins University, where she founded the program in Museums and Society, as well as other universities.  Her work joins scholarship in the history of art, curatorial practice, and museology.  Her current research interests center on narratives of material heritage: the objects we protect and preserve, the stories we tell about them, and the way those stories get shared.
Rodini's visit is organized by William West (Associate Professor of English and Comparative Literary Studies), and is supported by Northwestern Buffett and the Office of the Vice President for International Relations through a Virtual International Visitors Grant.