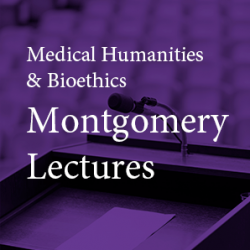 When: Thursday, November 3, 2022
12:00 PM - 12:45 PM CT
Where: Robert H Lurie Medical Research Center, 1st floor - Searle room, 303 E. Superior, Chicago, IL 60611 map it
Audience: Faculty/Staff - Student - Public - Post Docs/Docs - Graduate Students
Cost: FREE - MUST REGISTER TO ATTEND VIA ZOOM
Contact: Myria Knox (312) 503-7962

Group: Medical Humanities & Bioethics Lunchtime Montgomery Lectures
Category: Academic, Lectures & Meetings
Description:
The Master of Arts in Medical Humanities & Bioethics Program
Presents
A Montgomery Lecture
With
Richard J. Miller, PhD 
Emeritus, Alfred Newton Richards Professor 
of Pharmacology 
Northwestern University 
Feinberg School of Medicine 
The Rise and Fall of Animal Experimentation: 
Empathy, Science, and the Future of Research 
Professor Miller will review aspects of his new book which concerns the history of the use of animals in biomedical research; the history of the movement that opposes these studies; whether animal research is really effective and under what conditions; whether animal research is ethical, and new scientific paradigms that are rapidly making animal based research obsolete as we enter the new era of anthropocentric experimentation.
This lecture will be held in person for Northwestern students, faculty, and staff—in the Searle Seminar Room in the Lurie Research Building (303 E Superior). Chicago Campus. For those outside the Northwestern community and anyone who would prefer to attend remotely, the Zoom option will continue to be available.
** PLEASE REGISTER TO RECEIVE THE ZOOM LINK**
REGISTER HERE
Read more about this series | Sign up for lecture announcements