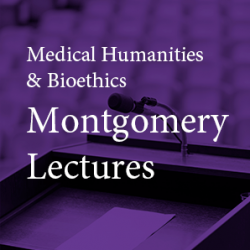 When: Thursday, April 13, 2023
12:00 PM - 12:45 PM Central
Where: Robert H Lurie Medical Research Center, 1st floor - Searle room, 303 E. Superior, Chicago, IL 60611 map it
Audience: Faculty/Staff - Student - Public - Post Docs/Docs - Graduate Students
Cost: FREE - MUST REGISTER TO ATTEND VIA ZOOM - LINK TO BE POSTED
Contact: Myria Knox (312) 503-7962

Group: Medical Humanities & Bioethics Lunchtime Montgomery Lectures
Category: Academic, Lectures & Meetings
Description:
The Master of Arts in Medical Humanities & Bioethics Program
Presents in Co-Sponsorship With
Center for Native American and Indigenous Research (CNAIR)
Association of Native American Medical Students (ANAMS)
A Special Montgomery Lecture:  
The Carlos Montezuma Annual Native Health Lecture
Beatriz O. Reyes, MPH, DrPH
Assistant Professor of Instruction in the 
Global Health Studies Program and a 
Center for Native American and Indigenous Research
Northwestern University 
Indigenous People Navigating Healthcare in a Dystopian Society
What do (coerced) treaty rights and tribal sovereignty have to do with healthcare professionals and instructors in a big city like Chicago? How do you provide optimal healthcare when you don't know what you don't know about Native people? Native citizens in what is currently the US navigate a checkerboard healthcare system and a settler society established with the goal of assimilation. Often these social determinants of health are not considered when training healthcare professionals or when providing healthcare to Native folks.
This lecture will be held in-person for Northwestern students, faculty, and staff—in the Searle Seminar Room in the Lurie Research Building (303 E Superior). Chicago Campus. For those outside the Northwestern community and anyone who would prefer to attend remotely, the Zoom option will continue to be available.
** PLEASE REGISTER TO RECEIVE THE ZOOM LINK**
ZOOM LINK TO BE POSTED
Read more about this series | Sign up for lecture announcements