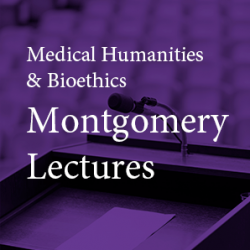 When: Thursday, April 27, 2023
12:00 PM - 12:45 PM CT
Where: Robert H Lurie Medical Research Center, 1st floor - Searle room, 303 E. Superior, Chicago, IL 60611 map it
Audience: Faculty/Staff - Student - Public - Post Docs/Docs - Graduate Students
Cost: FREE - MUST REGISTER TO ATTEND VIA ZOOM
Contact: Myria Knox (312) 503-7962

Group: Medical Humanities & Bioethics Lunchtime Montgomery Lectures
Category: Academic, Lectures & Meetings
Description:
The Master of Arts in Medical Humanities and Bioethics Program
Presents
A Montgomery Lecture
With
Mohammad Hosseini, PhD
Postdoctoral Researcher
Department of Preventive Medicine
Northwestern University Feinberg School of Medicine
Ethics of Recognizing Contributions in Academic Collaborations
Receiving authorship credit or being acknowledged in publications are among the most commonly used forms of recognizing contributions in academic collaborations. However, recognition of contributions has become much more complicated in the last few decades, encouraging the academic community to devise new solutions such as the Contributor Roles Taxonomy (CRediT) that could minimize ethical tensions. In this presentation, Dr. Hosseini will introduce CRediT and discuss some of the challenges of using it.
In-person attendance is open to the Northwestern Community: Searle Seminar Room in the Lurie Research Building (303 East Superior Street, Chicago Campus). Zoom attendance is open to all (registration required.
** PLEASE REGISTER TO RECEIVE THE ZOOM LINK**
REGISTER HERE
Read more about this series | Sign up for lecture announcements