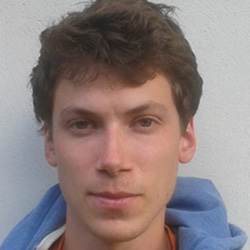 When: Wednesday, January 25, 2017
12:00 PM - 1:15 PM
Where: 620 Library Place, 1st Floor Conference Room, Evanston, IL 60208 map it
Audience: Faculty/Staff - Student - Public - Post Docs/Docs - Graduate Students
Contact: Program of African Studies 847.491.7323

Group: Program of African Studies
Category: Lectures & Meetings
Description:
Come join PAS for our weekly lunch and lecture. Lunch provided by PAS.
Speaker: Paul Naylor, PhD Candidate, University of Birmingham, UK
Title: Concepts of Legitimacy in the Writings of the Fodiawa of Sokoto 1804-1837
Abstract: In 1804 Usman dan Fodio, his younger brother Abdullahi and his son Muhammad Bello (the Fodiawa), led a jihadist movement in the Sahel region that swept away existing forms of political and religious authority. They consolidated the territory gained in these conflicts into a massive administrative region we know today as the Sokoto Caliphate. Through arguments based on a wide knowledge of Islamic history, geography and eschatology, the Fodiawa put forward the intellectual case for their conquest and subsequent governance of the territory they had acquired in a great number of treatises written in Arabic. Based on a close reading of the Arabic texts produced in this period, I will demonstrate that by engaging with the Islamic past, the Fodiawa reinforced both the legitimacy of their own actions and their position as regional Islamic authorities. The Fodiawa began the jihad of 1804 as rebels fighting a central authority. By the time of Usman's death in 1817, they had become the central authority faced with rebellions on all sides. Such reversals in power required new arguments for legitimacy. Furthermore, upon Usman's death both Abdullahi and Bello sought to assume the leadership of the Sokoto project and used very different arguments from the Islamic past to claim their own forms of legitimacy.
Aside from making the case that the writings of the Fodiawa are not simply historical artefacts but vectors for legitimacy-making projects, I seek to contribute to debates on how legitimacy, power and authority are negotiated in Islamic movements of the past and present.
Bio: Paul Naylor is completing a PhD as part of a collaborative doctoral partnership program between the University of Birmingham (UK) and the British Library entitled "Arabic Sources for African History". At the British Library, he is responsible for cataloguing the library's collection of Arabic manuscripts of West African provenance. He completed a three month Pre-Doctoral Visiting Fellowship at the Program of African Studies in 2016.